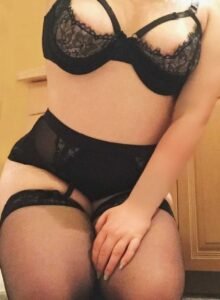 Hello,
My wife has been playing with others for a long time. Over 20+ years! I always enjoyed watching her but wanted more than just the memories in my head. Before the days of digital cameras, camcorders were about your only choice.
I didn't think we really needed one but she insisted we did. We went back and forth and finally we agreed to purchase one. Of course I was thinking about using it to make a sex tape of ourselves. She wasn't crazy about the idea but agreed. We made a few tapes of ourselves but since the camera was stationary, it wasn't as exciting as I had hoped for.
I asked if I could film her with another man. She said no. I told her how she would be like my personal porn star and she could control everything. It took awhile but she finally agreed.
She started chatting online with another man and told him about filming the meet up. He agreed as long as I didn't participate. I knew nothing about this guy. She took care of all the details. All I was told was to have the camera fully charged.
We went to a nearby small town by the interstate to meet at a dive hotel. He was waiting inside. We parked and she reminded me how she was his for the night and I couldn't do nothing about it but film. I agreed.
We walked in and he was laying on the bed. She had me sit in a chair while she joined him on the bed. I barely sat down and she told me to get the camera out if I wanted a show. I did as I was told. She stripped him naked.
He was ripped, hung and very hard. She had a huge smile on her face. He tried to undress her but she stopped him. She then moved to the end of the bed, stood up and faced me while she told him he could now. He took off all her clothes and had his hands all over her body right in front of me while I filmed.
I couldn't help but try to adjust my hard cock in my shorts. She laughed at me while I was doing that and smiled. She got on her knees and started sucking him. She then had him lay back on the bed and continued. She then put his cock between her tits and he started to fuck them.
He was long enough that the tip would go in her mouth. He had her roll over and he buried his face in her pussy. She squirmed but he wouldn't stop. Her face was beet red and I could tell she had orgasmed at least once by now. He had her flip over while he put on a condom. She asked me if I was sure I wanted this. I said yes. She replied good, I was going to do it either way!
She arched her back and put her ass in the air. He licked her a few times from the back then moved in. He rubbed the tip on her pussy and she squirmed. She then told him to stop teasing and give it to her. He pushed it inside and she let out a gasp of air.
I almost came inside my shorts right then. He pounded her good and she got loud. It was amazing to watch. They had sex one more time and she gave him head twice more. I was impressed he came 4 times. Something I never done.
After that time, she allowed me to film her many times. Including her first time with BBC. I have hours of tape of her playing with other men.
She gets turned on when I film and always puts on a great show. Sometimes I go back and watch while I get myself off.