(Full Guide To Becoming A Cuck)
This training is everything you need to become a cuckold and turn your normal sex life into one that matches your deepest cuckold fantasies.
You will not find anything like this online. I'm a real cuckold who shares his girlfriend most weekends, I will not bullshit you and by the end of this cuckold training program you will know:
How to get your wife to try cuckolding.
What type of cuckold are you?
How to simulate being a cuckold with sex toys.
The road to becoming a cuckold (without emotional issues).
How to try cuckolding without consequences.
How to find a cuckold date.
Whether you need to worry about condoms.
So, lets get this started…
The Start Of Cuckold Training Is All About Your Wife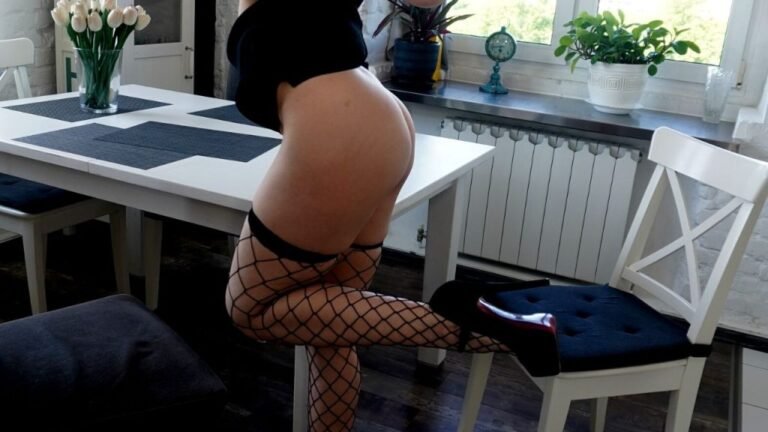 Right now you probably think it would be impossible to get your wife to try sleeping with another man?
You're wrong.
Women usually like cuckolding more than men do and once you open the conversation up and give your wife the chance to make it reality 9 times out of 10 she will.
All you have to do is:
1. Bring up the fantasy with your wife.
You can try a couples sex quiz or find a way to ask her if she would think about having a threesome with another man.
Communicate and let her know that you get turned on at the thought of her with another man.
2. Window shopping.
Go people-watching and start asking your wife who she thinks is hot.
Just find ways to bring up the idea of sharing her and make it part of normal conversation.
3. Give her the opportunity of a threesome! (Where all men go wrong.)
I sat idle for years with Sarah just talking about sharing her with another man, but we got stuck and I just assumed she didn't want to try it.
I was SO, SO wrong!
I just needed to let her start exploring it in real life, once I did that she opened up and was wanting to try everything I fantasized about and more.
Women will only talk about the idea of cuckolding, threesomes and swinging for so long before they get bored or awkward about it, the only way to advance is to present her with a chance to be with another man.
This doesn't mean you need to rush a threesome upon her.
It means you need to find what you and her both want to try, start off really slow, work out some rules and then go and try it.
You can find out more ways to get your wife to try cuckolding in my full guide.
What Type Of Cuckold Are You?
All the pain that happens when men try cuckolding is down to two things:
They rush and act off of sexual impulses.
They think they are a certain type of cuck and it turns out they are not.
To break it down these are the most popular types of cuckold:
Submissive
Dominant
Sissy
Humiliated
Breeding
Now let me go into a little more detail about each type, to help you work out which one you relate with.
Your wife can fuck whoever she likes, there's no rules.
You'll usually wear chastity and have cleanup duties.
The bull and her might humiliate you and she may only allow you to fuck her with condoms and after her bull is done with her.
You enjoy it when your wife explores her sexual side with new boyfriends without you being present.
She may send you pictures of her night, she might text you everything she is doing and then once she's home she will tell you everything that happened.
You'll usually have rules like:
No sleeping in someone elses bed.
No unprotected sex.
No anal or blowjobs.
Sometimes you'll even have rules that are made to be broken.
Enjoys seeing the things no man should ever see his wife do.
He is usually present in all sexual acts and sometimes joins in.
He wants to help complete all of his wife's fantasies (like big dick, interracial, threesome, group sex) and loves to see the sides of his wife only one-night stands and ex-boyfriends have.
Wants full control of his wife and her new lover.
He will order them to fuck, tell them what they can and cannot do and will join in when he pleases.
He will usually use BDSM toys, blindfolds and restraints.
Some of the other types:
Big Cock Lover: You enjoy seeing big cocks and want to see if your wife will enjoy it more than yours.
Humiliation: maybe you enjoy your wife fucking your/her boss, your bully, maybe you want them to joke about how small your penis is while they fuck, here are some examples of cuckold humiliation.
Sissy: You enjoy being your wifes slutty friend, you dress up in sexy lingerie, you help your wife suck dick and she might even start sissy training you to have sex with her bull.
The Bull: Sometimes men think they are getting off being the cuck, but they are actually getting off at the idea of them being the bull.
The Planned Pregnancy: Want to let the bull impregnate their wife, he will let his wife fuck bulls till she finds the one worthy of making her pregnant.
Find out which you are, mix match and then tell me in the comments below.
Where To Start Cuckolding (1 – 100 Method)
There's a whole road from vanilla sex to full on cuckolding.
You should start slow and work yourself, your wife and your relationship up.
This is the most sucessful roadmap we've seen for men who want to start cuckolding.
People Watching (1)
Go out with your wife, find an outside cafe, bench or go to a busy bar and people watch.
Ask her who she thinks is hot, who she'd take home and play the game snog, marry, one night stand using real people you see.
Voyerism (10)
See how you feel with all eyes on your wife and see if she enjoys the power she has…
Nude Beach: If your wife is comfortable go to a nudist beach and try walking around nude.
Flashing: Ask her to flash a stranger. Get her to wear a short skirt and have her drop something and bend over or where a revealing top without a bra.
Public Sex Toys: Get a remote control love egg and have her wear it outside, even better both go to a night club with it in.
IRL Flirting (20)
See how you react to her flirting with other men right in front of you.
Have her eye up men while you're at a bar and if they come up have her tell them you're just her friend.
Watch her flirt and see how her chemisty with another man makes you feel in real life.
Sexting (30)
Find a guy she thinks is hot (use this dating site if you need help), get his number and have her sext him with or without nudes.
Tell her to flirt and be herself with him and remember if she is taking nudes to not include her face.
Have a rule where she has to share the texts with you.
Cuckold sex toys (40)
You can simulate cuckolding using the following sex toys:
Sex machine: Watch as your wife takes the exact cock size she craves with perfectly calculating thrusts that get deeper and deeper.
Ejaculating dildo: You can fuck your wife with a dildo that ejaculates fake cum into her, you can then get her sloppy seconds and simulate clean up duties/what it feels like to f**k your wife after a load has been shot inside her.
Strap-on dildo: Get yourself a strap-on dildo set and fuck your wife with it. You can pick whatever cock size and color you want and use it to simulate cheating, threesomes, and chastity.
Penis sleeve: You can add 3 + inches to the size of your cock and experience what it would be like to be the bull your wife has always dreamed of.
When I can't find a lover for Sarah we always use the following to satisfy her cravings.
Webcam Sex (50)
Using the webcam method (full guide here), you can experience cuckolding without leaving your bedroom.
Using this online dating site you can easily find a hot, hung man for your wife to have webcam sex with.
My girlfriend Sarah loves masturbating with men on cam and I love watching her, we still do this at least 3 times per month.
It's the best way to simulate cuckolding without any commitment.
Tip: Don't show her face on cam, just point the webcam at her body.
Sign Up To A Dating Site (60)
Get your wife to sign up to some dating sites and arrange some meet-ups.
If you want to find a bull, man who will allow you to watch or a man for a threesome these dating sites are the best.
The Night Club Challenge (80)
Go to a busy night club with your wife.
Your wife can pop a remote love egg inside her for extra naughtienss.
Start by getting a drink and asking her who she thinks is hot then you give her a little challenge:
Do you think you could get a guy to dance with you? Show me!
Do you think you could get his number?
Do you think you could make out with a guy?
Do you think you could make a guy hard?
Do you think you could give a guy a blowjob?
You can keep escalating at your own pace, see how it makes you feel seeing your wife show you how easy it is for her to get f**ked by a hot guy.
Threesome (90)
The last step before trying cuckolding is a threesome.
Why?
You can be involved as much as you want and you're still in full control.
Plus…
It's easier to find a guy for a threesome, literally get on Tinder and you'll have a guy within an hour.
It's a lot easier to have your wife try a threesome than a cuckold experience, at least at the start.
Cuckolding (100)
If you try all or some of the above and are still craving the full experience then you're ready to try cuckolding.
Once you start cuckolding the whole journey begins and you can explore every part.
This ability to explore a fetish is why I love being a cuck and Sarah thinks she's the luckiest woman alive.